The History of Emotions email list regularly carries calls for papers and announcements of conferences in the field. I thought it would be useful to gather together into a single place a list of links to information about all the forthcoming conferences I'm aware of for the rest of 2012. The list starts with 'Moving Modernisms' in Oxford in March and ends with 'Shame and Shaming' in Berlin in December. If I have missed out any conferences with a history of emotions theme, then do please email me to let me know, and I'll update this post.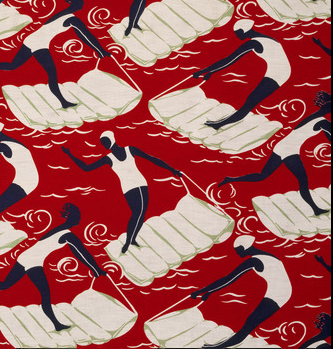 Moving Modernisms. The Faculty of English and New College, University of Oxford. 21–24 March 2012
Passions: Five Centuries of Art and the Emotions. Exhibition and related events and workshops at the National Museum of Sweden, March-August 2012.
'The Stress of Life' : Gender, Emotions and Health  after the Second World War. Exeter, 2-3 April 2012. Centre for Medical History.
Emotions: From Private Domain to Public Space. Paris, 11-13 April, 2012.
Emotional History of Modern Anti-Semitism. Max Planck Institute for Human Development, Center for the History of Emotions, Berlin. 16-18 April 2012.
Psychology, Emotion, and the Human Sciences. University of Windsor, Ontario, Canada. 20-21 April 2012
Regulating Emotions: Contemporary Understandings and Interdisciplinary Perspectives. University of Limerick. 30 April – 1 May 2012.
Emotions, Passions, and Power in Renaissance Italy. Georgetown Univeristy at Villa Le Balze, Florence. 7-8 May 2012.
Thinking Feeling: Critical Theory, Culture, Feeling. University of Sussex.18-19 May 2012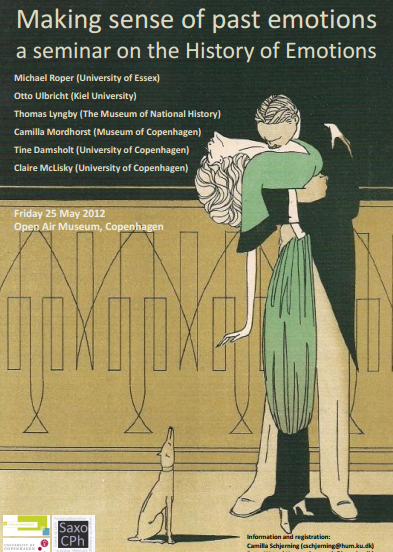 Making Sense of Past Emotions. University of Copenhagen. 25 May 2012.
Rhetoric and the Emotions from Antiquity to the Modern Era – series of three seminars by Professor Rita Copeland. Birkbeck Institute for the Humanities, London.  9, 16, and 23 May 2012.
New Histories of Love and Romance, c.1880-1960. Cardiff. 25–26 May 2012. University of Glamorgan.
Emotions and Capitalism. Max Planck Institute for Human Development, Center for the History of Emotions, Berlin. 28–30 June 2012
Passions and Emotions in Ancient and Modern Philosophy. Assos, Turkey, 'Philosophy in Assos'. 2-5 July 2012.
Art, Aesthetics and the Emotions. Summer school of the Swiss Center for Affective Sciences, 22-29 August 2012.
Emotions, Health and Wellbeing (Society for the Social History of Medicine Biennial Conference). Queen Mary Centre for the History of the Emotions, London, 10-12 September 2012
The Authenticity of Emotions: Sceptical and Sympathetic Sociability in the Eighteenth-Century British Public Sphere. ARC Centre of Excellence for the History of Emotions, University of Adelaide. 18-19 September 2012.