If you would like to review or write about any of these publications for the History of Emotions Blog, then please get in touch with me (Thomas Dixon).
A book listed in a previous round-up on this blog, Hannah Newton's The Sick Child in Early Modern England, 1580-1720 has been short-listed for the 2013 Longman/History Today Book Prize. Hannah recently wrote a post for the History of Emotions Blog about her research.
Happy reading, happy holidays, and happy new year…!
1. BOOKS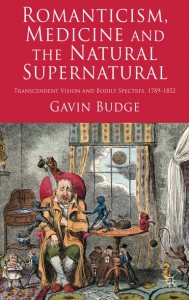 Gavin Budge, Romanticism, Medicine and the Natural Supernatural:Transcendent Vision and Bodily Spectres, 1789-1852
Rae Greiner,  Sympathetic Realism in Nineteenth-Century British Fiction
Elizabeth T. Hurren, Dying for Victorian Medicine: English Anatomy and its Trade in the Dead Poor, c. 1834-1929
Ann Cvetkovich, Depression: A Public Feeling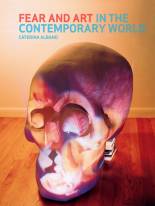 Michael Trimble, Why Humans Like to Cry
Eric Dunning and Jason Hughes, Norbert Elias and Modern Sociology: Knowledge, Interdependence, Power, Process
Caterina Albano, Fear and Art in the Contemporary World
Jan Plamper, Geschichte und Gefühl: Grundlagen der Emotionsgeschichte
2. EDITED BOOKS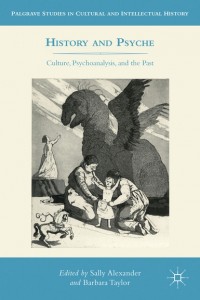 Sally Alexander and Barbara Taylor (eds), History and Psyche: Culture, Psychoanalysis, and the Past
Pascale Goetschel, Christophe Granger,
Nathalie Richard, et Sylvain Venayre (eds), Ennui: Histoire d'un état d'âme (xixe-xxe siècle)
David Picard and Mike Robinson (eds), Emotion in Motion: Tourism, Affect and Transformation
Esther Cohen, Leona Toker, Manuela Consonni and Otniel E. Dror (eds), Knowledge and Pain
Jan Plamper and Benjamin Lazier (eds), Fear Across the Disciplines
3. SPECIAL ISSUES OF JOURNALS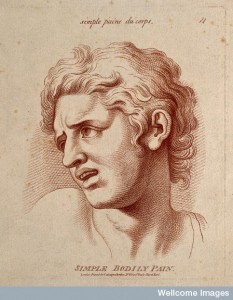 Journal for Eighteenth-Century Studies: The Senses
Educational Philosophy and Theory: Humor, Laughter, and Philosophy of Education
Literature Compass: Philosophy and Literature in the Nineteenth Century
19: Interdisciplinary Studies in the Long Nineteenth Century: Perspectives on Pain
4. JOURNAL ARTICLES
AHR Conversation: 'The Historical Study of Emotions': Nicole Eustace, Eugenia Lean, Julie Livingston, Jan Plamper, William Reddy, Barbara Rosenwein, American Historical Review 117 (2012): 1487-1531.
Alice Jorgensen, 'Historicizing Emotion: The Shame-Rage Spiral in Ælfric's Life of St Agatha', English Studies 93 (2012):: 529-538.
Tanya Pollard, 'What's Hecuba to Shakespeare?', Renaissance Quarterly 65 (2012), 1060-1093.
Fay Bound Alberti, 'Heart and Literature: Heart of Myth – Heart of Science: Part I. Harriet Martineau's cardiac symptoms: a Victorian case history', Dialogues in Cardiovascular Medicine, Vol 17 . No. 2, 2012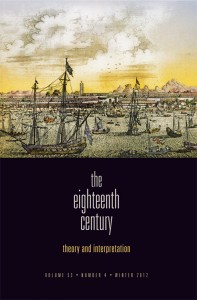 Daniel Larlham, 'The Felt Truth of Mimetic Experience: Motions of the Soul and the Kinetics of Passion in the Eighteenth-Century Theatre' The Eighteenth Century 53 (2012): 432-454.
Benjamin D. Crowe, 'Herder's Moral Philosophy: Perfectionism, Sentimentalism and Theism', British Journal for the History of Philosophy 20 (2012): 1141-1161.
Katerina Bantinaki, 'The Paradox of Horror: Fear as a Positive Emotion', The Journal of Aesthetics and Art Criticism 70 (2010): 383-392.
Samantha Matherne, 'The Inclusive Interpretation of Kant's Aesthetic Ideas', British Journal of Aesthetics (2012)
Malcom Budd, 'The Musical Expression of Emotion', Estetika: The Central European Journal of Aesthetics (2012): 131-147.
Frank Biess, 'Moral Panic in Postwar Germany: The Abduction of Young Germans into the Foreign Legion and French Colonialism in the 1950s', The Journal of Modern History 84 (2012): 789-832.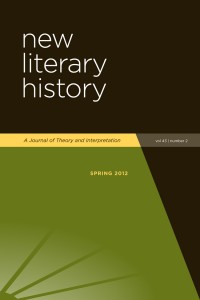 Jessica Wang, 'Physics, Emotion, and the Scientific Self: Merle Tuve's Cold War', Historical Studies in the Natural Sciences, 42 (2012): 341-388.
René Rosfort and Giovanni Stanghellini, 'In the Mood for Thought: Feeling and Thinking in Philosophy', New Literary History 43 (2012): 395-417.
Sheen M. Eagan Chamberlin, 'Emasculated by Trauma: A Social History of Post-Traumatic Stress Disorder, Stigma, and Masculinity', Journal of American Culture 35 (2012): 358-365.