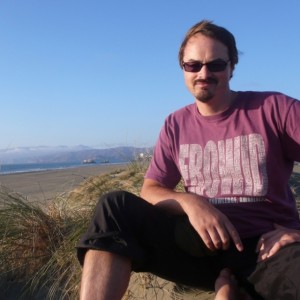 Graham St John has perhaps one of the best jobs in academia. For the last decade, he's worked as an academic sociologist studying trance music all around the world, from the 'doofs' of Australia to the Burning Man festival in the Nevada desert. He also set up and is executive editor of the journal, Dancecult. I interviewed him as part of my research into ecstatic experiences. Although a lot of 'big minds' have talked about rave music as an important form of modern ecstasy – including Jonathan Haidt, Charles Taylor and Barbara Ehrenreich – I don't think many of these thinkers have actually raved. Graham has. Here are his thoughts on the challenges of academic work on trance culture. 
JE: When and how did you get into rave?
GS: Rather late I guess. I had prior exposures in Melbourne but it wasn't until I found myself at Australia's alternative lifestyle festival ConFest near the Murray River in the mid-1990s, where there was an impromptu doof (or rave), that I unmoored from dock, became released from the confines of my body and was pressed into the service of the rhythm. That was Easter 1995. Last year, I wove a report on that experience into an article published in Dancecult.
JE: How did you get into exploring rave / psytrance sociologically?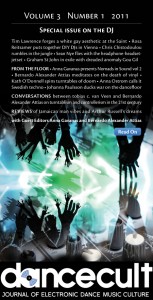 GS: There is a segue to this since the aforementioned doof transpired in "the field" – i.e. at ConFest, which following my first visit for New Year's Eve 93/94 became the focus of my anthropology doctoral research at Latrobe University. As it turned out, my friends and I (and the whole festival population) were clocked by Goa Trance and other mid-1990s psychedelic electronica, which I didnt know anything about at the time. ConFest featured various "village" areas, camped by a billabong, where up sprung the trancers, one, two, three, hundred. The doof rapidly became a bane of contention with anti-techno adversaries raging against the marauding ravers and their machines. The debacle saw the banning of amplified music at ConFest (I think they later implemented a "silent disco"), and is not unlike disputes and conflicts over EDM in other events like Rainbow Gatherings (where no amplified music is permitted) and Burning Man (which now features large scale sound camps and mutant sound-art armadas). See a story on the ConFest doof, its demise and transmutation on my blog.
In any case, back in the mid 1990s, I had no idea what I was doing, but I joined the torrent of techno ferals making out for the doof village in the backwoods and badlands of ConFest. Was it research? I don't know, but it sure felt right. Was I the Malinowski of moves? Hardly, but this event opened up a whole new dimension to ethnography that I hadn't anticipated, and which I was struggling to deal with methodologically.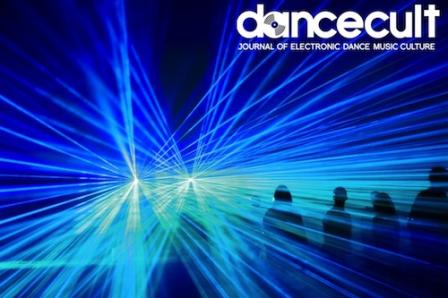 Researching and writing about festivals – and dance especially – is no easy feat. Not unlike Burning Man, ConFest is a Bermuda Triangle of Research (BTR) which, since 1976, has seen many keen documenters enter with the idea of "doing research" but who, once passing through the gate, become estranged from their original objectives, and may never be sighted again. For me, persistence was its own reward, but it wasn't until I completed a dog-eared and now largely embarrassing PhD thesis by the end of the 1990s, that I turned to focus on EDM event-cultures. That said, the doofs at ConFest and other Melbourne-based bushdoofs and festivals like Earthcore, and later Rainbow Serpent became frequented destinations over the 1990s and the turn of the millenium, and were a shaping influence. Melbourne has long been psytrance capital, as especially manifest in doofs and festivals, and this sound became fused to my sensorium through countless odysseys into the bush.
 JE: You're the world expert on the different things that rave means to
 people – but I'm interested to know what it meant to you when you first got into it. And also what it means to you now (do you still rave?)
GS: Well, I don't stake such claims but I have given raving a lot of thought over the last decade or more, especially as in relation to questions about ontology, meaning and belonging in a world that may otherwise be considered barren of spirit. When everything is on song, and all the conditions are working in your favour, the experience isn't far removed from that which has been identified as religious in the history and anthropology of religion.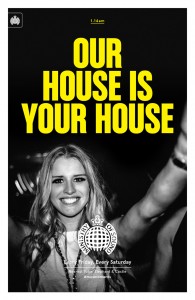 If raving is a religious experience, and I feel it can be recognised as such, then this probably accounts for the popularity, no matter the genre, of EDM events, from the fervour of protean movements like proto-disco, acid house, goatrance, early teknivals, to more standardised festivals operated by transnational dance empires. But what do I mean by "religious" here? Is it the kind that offers comfort and assurances in times of crises as wehen grieving over the death of a loved one or during personal misfortune or calamity? I doubt it. What we're approaching here is the experience that is essentially significant and meaningful in its absence of signification. In peak experiences, I found myself outside of myself. I discovered that I could lose my self, become …. nothing. Be nothing. And I wasn't alone. It was an absence shared with strangers, random weirdos, eightball weekenders and repetitive beak freaks discovering new ways of laying waste to order, novel strategies of transgressing the normative codes of our upbringing in prolonged outbreaks of irreverent reverence and ravenous expenditure. A holy row whose meaning lay in its undefinability. And while this was an expenditure short of death itself, we were sharing in the prized little death native to the festal, where one grows beyond oneself as one gravitates to the Other, in the company of others othering…
So in the prolonged presence of raving, nothing was everything, an abandonment shared with my neighbours, strangers exchanging sweet nothings, uttering shite and making gestures that were pointless and without currency outside the moment …. but they had purchase inside the vibe, as laughter rippled across the dancefloor, the sun filtered through the branches, and eucalyptus erupted in the breeze.
Was nothing sacred? I might well have nodded in affirmation, but if I'd been captured on film in those moments, I'd probably have looked like a fool.
Foolish or not, I was profoundly affected, unaccustomed as I was to transcendental states otherwise achieved through traditions of prayer, meditation and genuflection. Swept along by an explosive ecstatic social dance form enabled by an assemblage of chemical, digital and other sensory and communications technologies. Our church. And the vibe, the mass.
I grew intrigued by the cultures solidifying out of these vibrant pockets of insignificance, the discommunities mobilising in the service of the vibe; the sounds, crews, tribes, conspiring to augment, prolong, reproduce the vibe next year, or next week. In the Melbourne scene, psytrance was the chief vehicle for this ecstatic movement of weekend societies and more enduring conspiracies.
But how were these cultures and their religious observances to be represented? How was the lived experience of the dancefloor to be textualised? Writing about raving, and indeed writing about dancing, is genuinely difficult enough without the layers of rote sociological discourse retarding expression. Obsessed with how populations are distributed in space, cultural geographers, for example, stumble around in dancescapes where habitues are more accurately dedicated to being spaced-out. The result is often torturous, banal and indigestable.
This is no small concern. If you're not at the helm during peak rave, as a conscious observer of your self, then there may be little to report afterwards. I broached this subject in Global Tribe, a book documenting the cultural history of Goatrance, the event-cultural movement which has, since the mid 1990s, optimised and reoptimised the arts of nothing in festivals that attempt to replicate and condense the seasonal experience of Goa. Total solar eclipse festivals mounted in remote regions worldwide are advanced stages for the performance of nothing in this history, stages that are really quite something. Yes I still rave and these events are among the chief drawcards for me. See my article, inspired by my first such total solar eclipse festival in the south Australia desert in Dec 2002, here.
JE: There's a line in Midsummer Night's Dream, that our imagination 'gives to airy nothing a local habitation and a name' – this reminds me of raving, how it ties ecstatic / transcendent experiences to a particular place and time – how particular clubs and even particular nights at particular clubs will assume legendary status in ravers' minds. Could you share your thoughts on the geography / topography of raving?
GS: Anyone whose had a long standing involvement in EDM cultures, grown passionate about a style of music and invested in its scene, who becomes a fan, will likely have experienced a moment of conversion, a threshold, a night, a season, that started the ball rolling. It might have been the first time they were exposed to MDMA at a party, where, gushing uncontrollably, they fell into the arms of strangers who, like them, had no agenda than that of giving it all up for the eternal now. It might have been at a moment where, through a combination of sensory technologies, and with the aid of event design providing a passage outside of time, they'd entered a profoundly altered state bearing the hallmarks of a mystical experience. It might have been a kind of abduction the content of which offers little more to consciousness than the recollection that one was in the presence of the shizzer. Moments unusual in societies where self-control and the logics of goal driven performance management are integral to whether we are considered to have successfully transited to adulthood and become a legitimate citizen. In these liminal breaches of that logic, altered habitues are receptive to new ways of experiencing their bodies, their selves, their fellow humans, their societies. It's in these liminal moments that they may "lose it" or "get it", prior identifications are stripped away and breakthroughs are possible; they're inspired, driven, committed, even if only to recreate that moment, to relive liminality, to revive and refine the vibe over successive events in its weekly, monthly, seasonal recurrence.
Whether in an abandoned warehouse, a re-purposed airfield, a remote forest hinterland, or a non-spatially recurrent event like a total solar eclipse, these moments are imprinted on the psyche like a mother's face from birth. And since the places where raving hierophanies occur leave a lasting impression, ravers will return to this scene of the sublime. Over years, these places can become sacralised spaces, as any history of signature clubs like the Paradise Garage, The Warehouse, Ministry of Sound, or Berghain would convey. This process of spatial sacralisation can then be found worldwide where it is characterised with different cultural and regional inflections. But since raving emissaries will transpose and reoptimise the original experience in sites elsewhere like the cultural brokers of Goatrance in festivals like Portugul's Boom and various locations worldwide, we find evidence that the sacred place can be transferred to another physical space. And that's to say nothing of social media cultures of Facebook which becomes a kind of virtual reunion for old skool heads and compatriots in conversion.
JE: Finally, where do you think EDM culture is going now? is it becoming ever bigger business, or becoming more local and grassroots? Has it perhaps peaked?
GS: Its probably going both ways – today there are enough examples of corporate empire operated EDM festivals, and yet there continues to be a vast underground of independent music and event productions. I'm currently editing a book Weekend Societies: EDM Festivals and Event-Cultures which I expect should illustrate both directions. EDM culture researchers haven't given a lot of attention to the former trajectory so this will be interesting.