I was reading Evelyn Underhill's wonderful chapter on ecstasy and rapture, from her book Mysticism, and it made me want to listen to Blondie's 'Rapture' (Underhill always has this effect on me). So I watched the video on YouTube, and realized it was a sort of hip-hop commentary on the role of ecstasy and rapture in western society. Have a look:
So first of all, you meet the main character of the video, Baron Samedi, the voodoo god of trance, who supposedly possesses and 'rides' people during voodoo rituals. He's a sort of Pied Piper figure in the video, leading various people 'hypnotized, almost comatose' in dance '.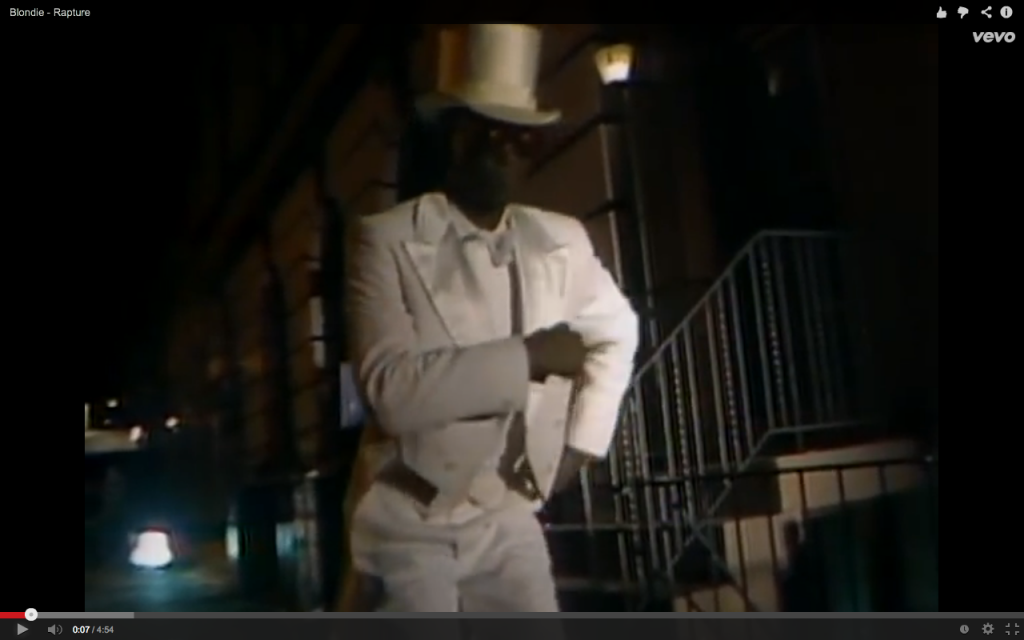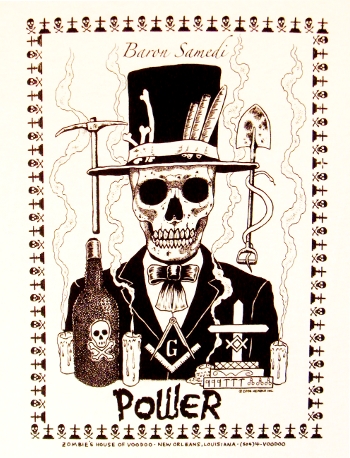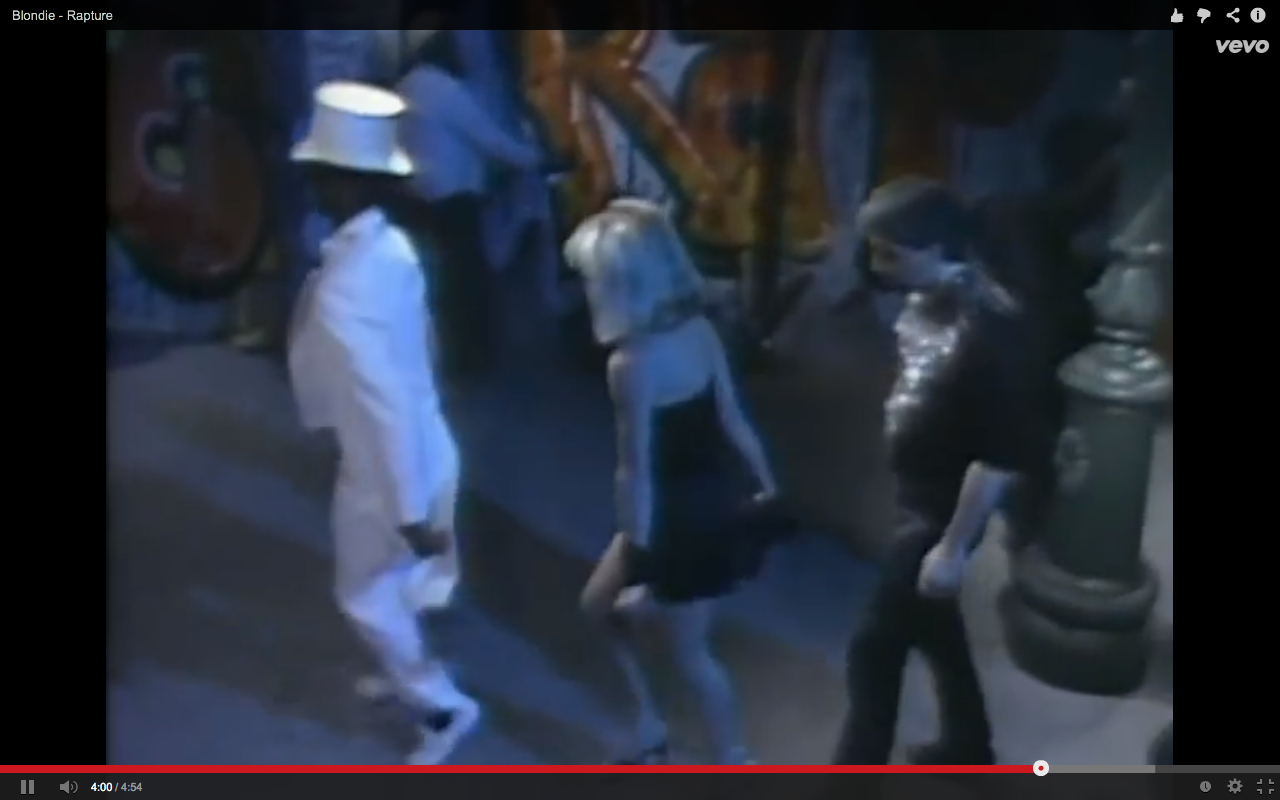 Then the camera pans to Debbie Harry, wearing a cross and Spanish black lace. Her rapturous expression recalls Bernini's St Teresa of Avila – St Teresa was one of the great writers on rapture and ecstasy in western literature.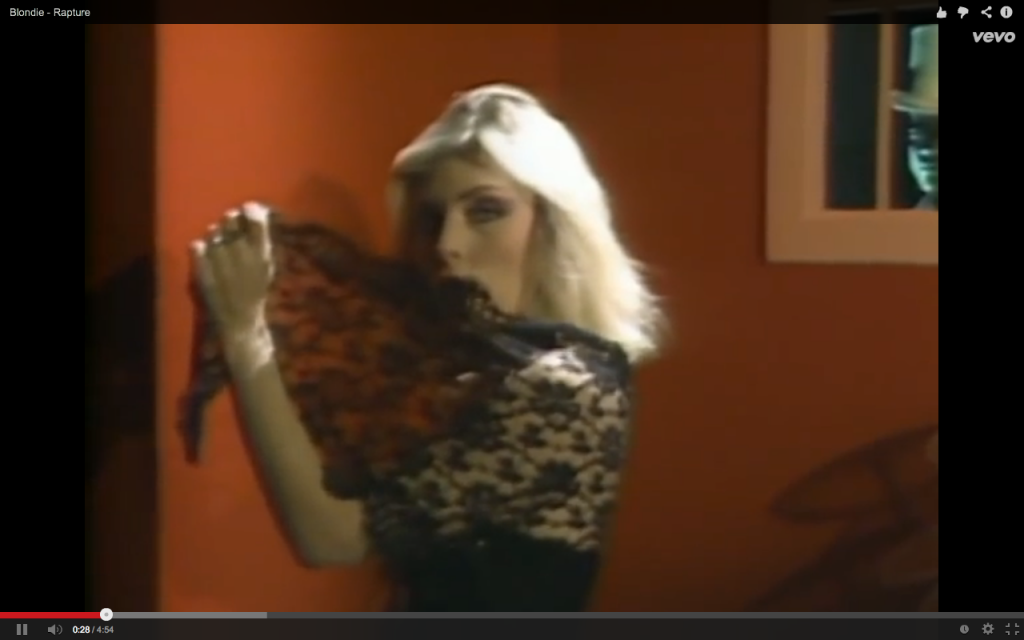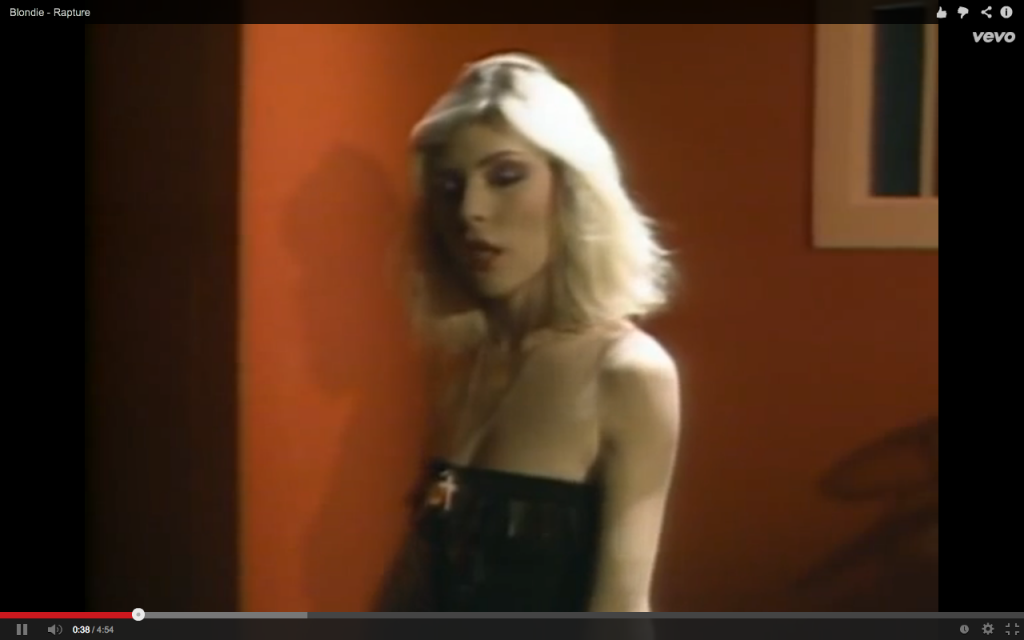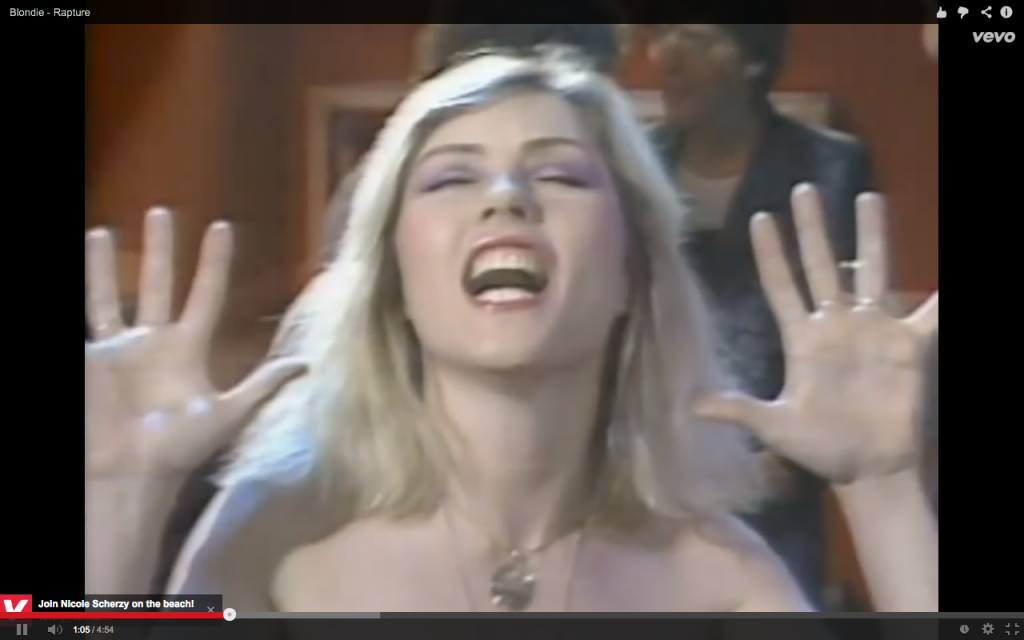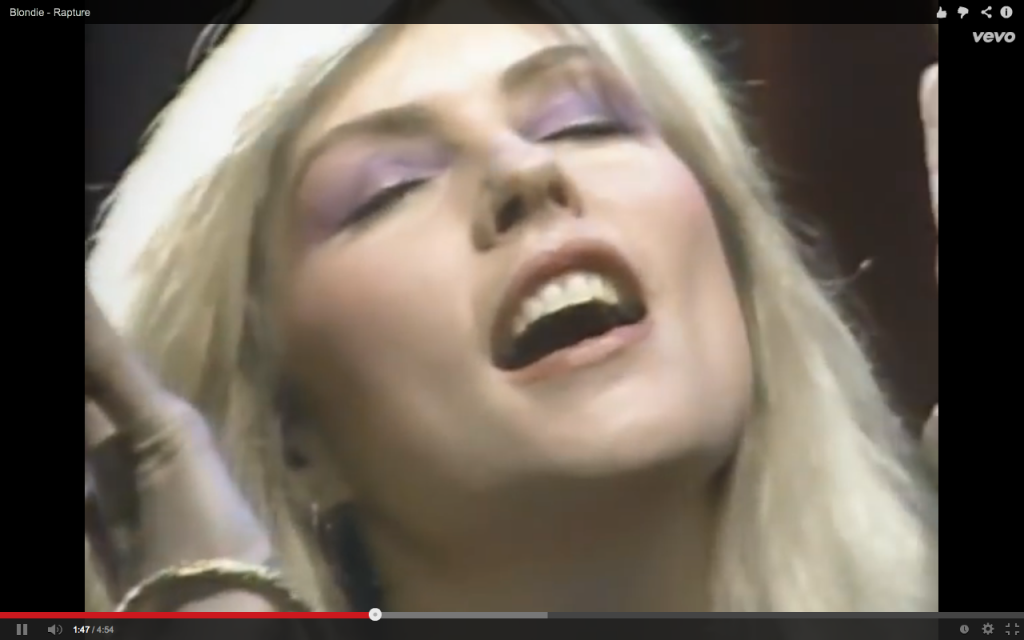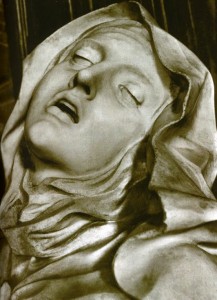 Harry herself was brought up an Episcopalian ('no incense, no confession') but seems to identify with St Teresa's more rhapsodic experience. She said in an interview in 1979 (the year of 'Rapture'): 'I really am a mystic. I don't know where I got it from.'
Harry then walks through a group of figures, frozen, 'almost comatose – which fits with St Teresa's description: 'during the rapture the body is very often as it were dead, perfectly powerless'. The figures come to life when Harry walks among them. The camera then fades to three black women spinning in circles, wearing white 19th-century slave dress. I think this is a reference to Baptist and Methodist shouter cults and circle dances, which flourished in the Americas in the 19th century (and which in some ways were the roots of both Pentecostalism and rock and roll). You can read about them in Ann Taves' Fits, Trances and Visions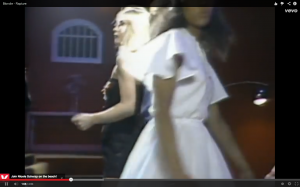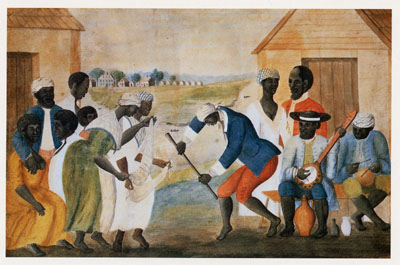 Although Harry says 'Rapture, be pure', we see in the video all the many varieties of rapture, some 'pure', some less so. We see various spinning dancers – a Scottish person whirling in a kilt, and a ballet dancer following Baron Samedi.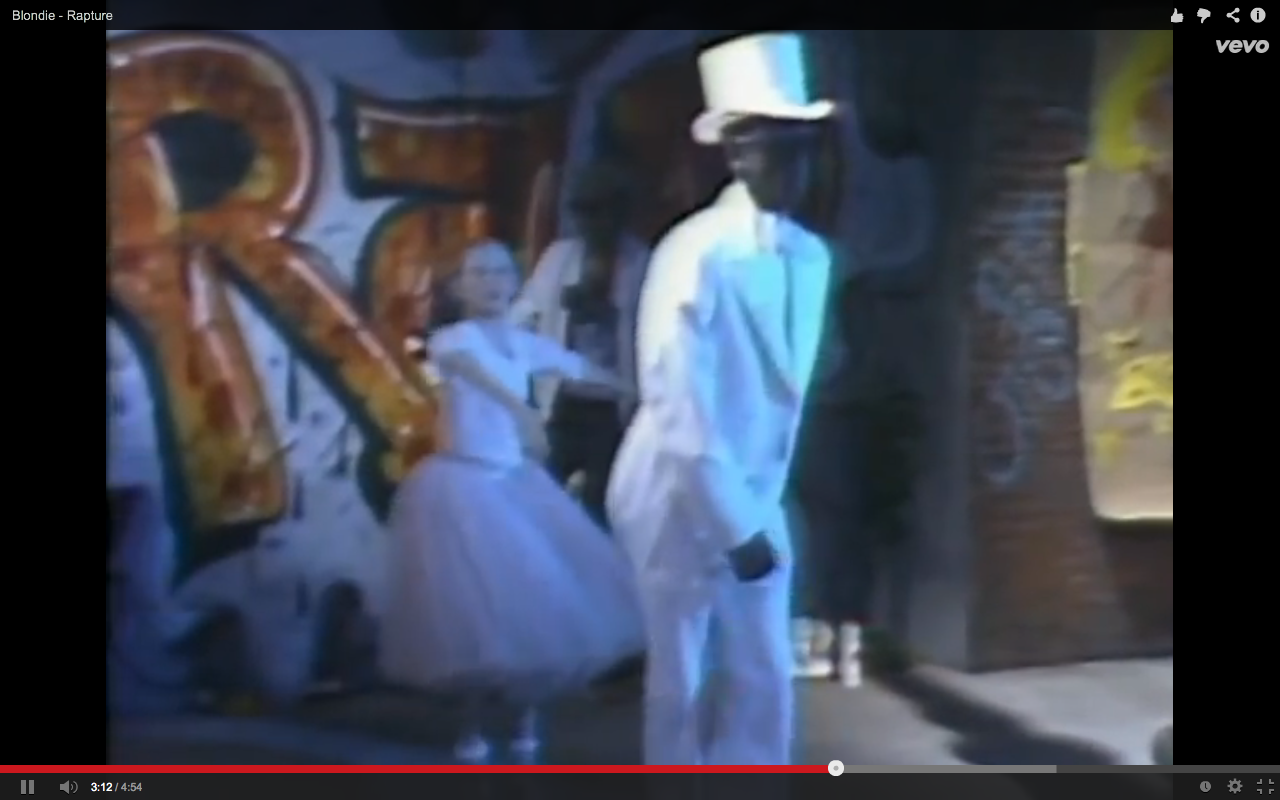 And also a lady leading a goat, a reference I guess to more occult or even Satanic raptures. Various members of Blondie were quite into occult rituals in the 70s and their bassist, Gary Lachman, actually became an occult scholar! He wrote books like this: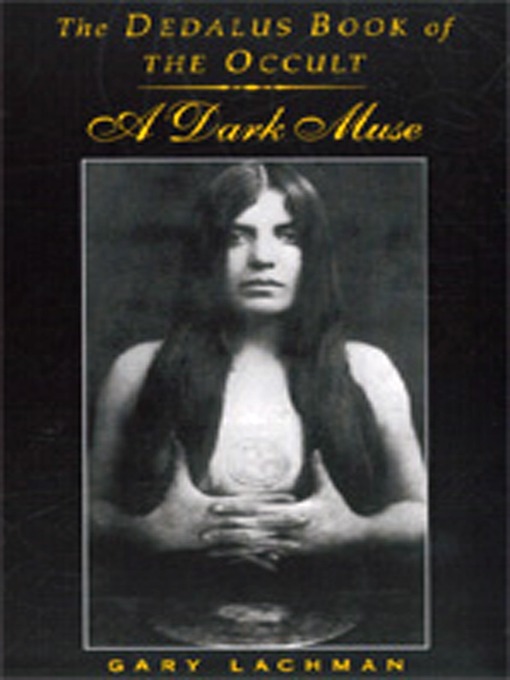 Then we see a black guy dressed as an American Indian. This could be a reference to the Ghost Dances of the 19th century. Or it may be a reference to the Village People.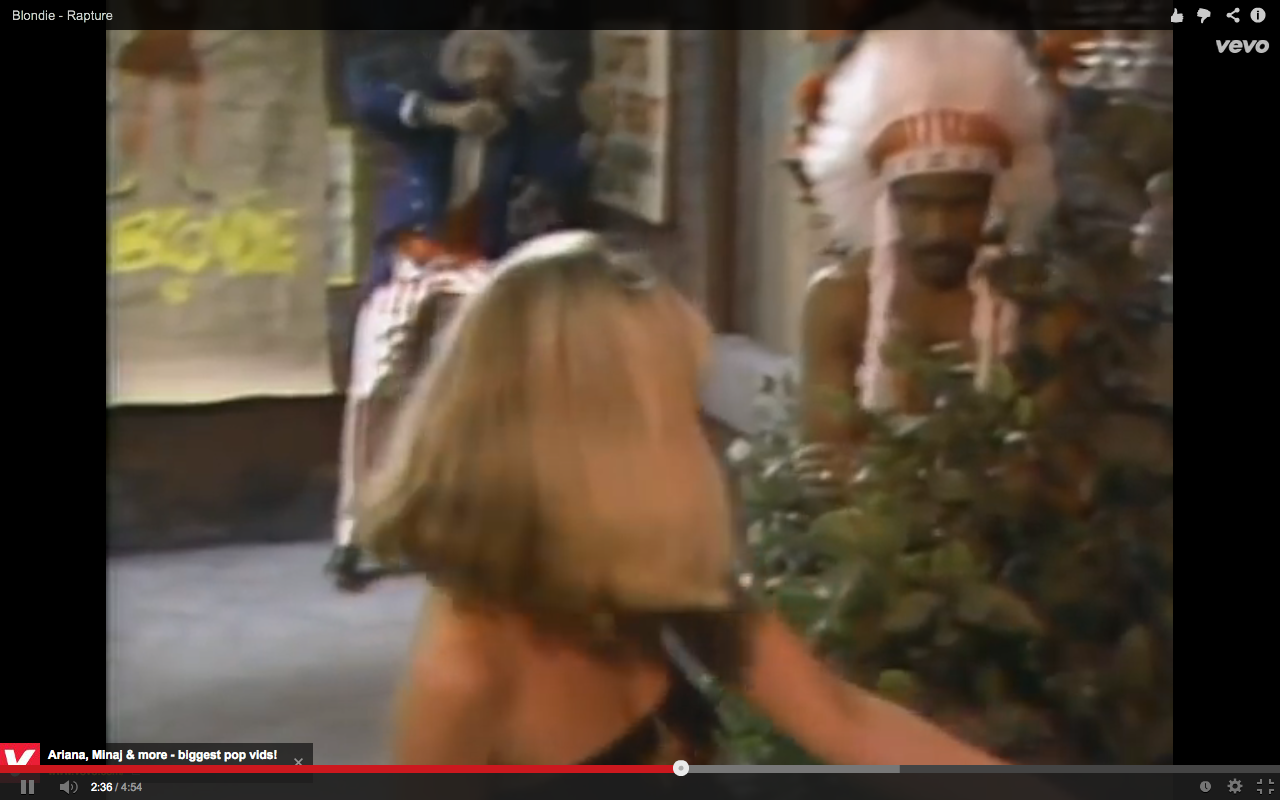 There's some other stuff which I'm not quite sure of. Is this guy in the fluffy cravat meant to be a Romantic poet?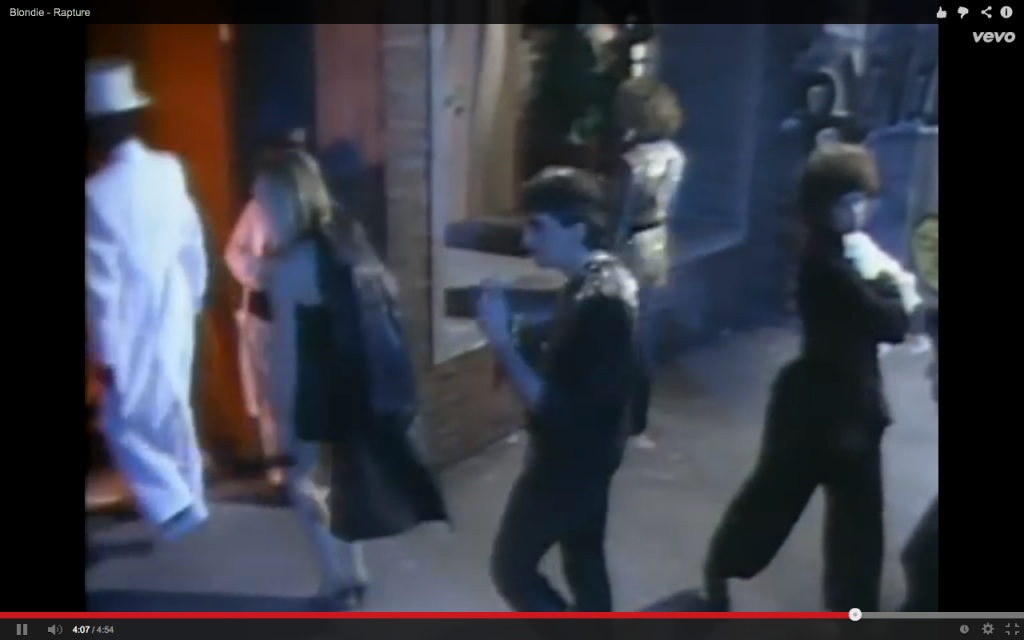 And this guy is some sort of scientific researcher into rapture experiences?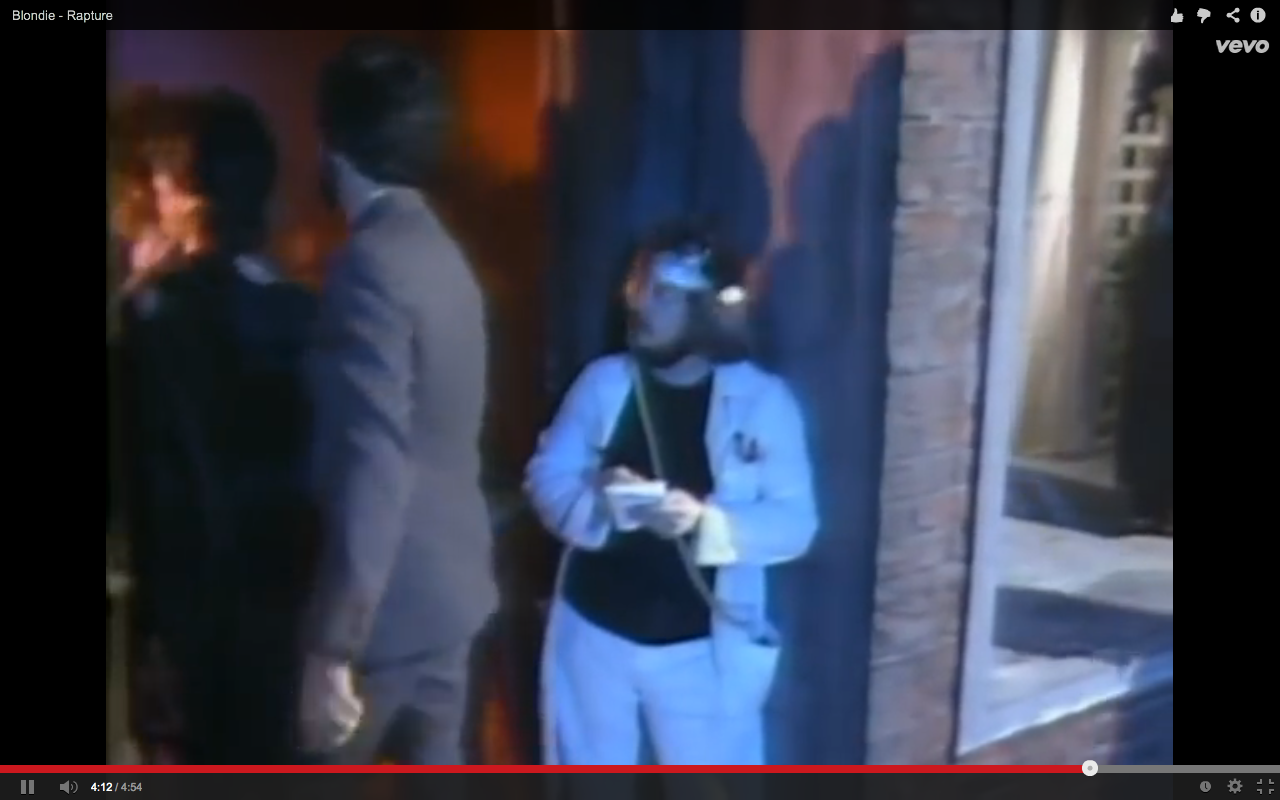 Not sure what these Parisian sorts represent – French surrealist flaneurs in an urban reverie??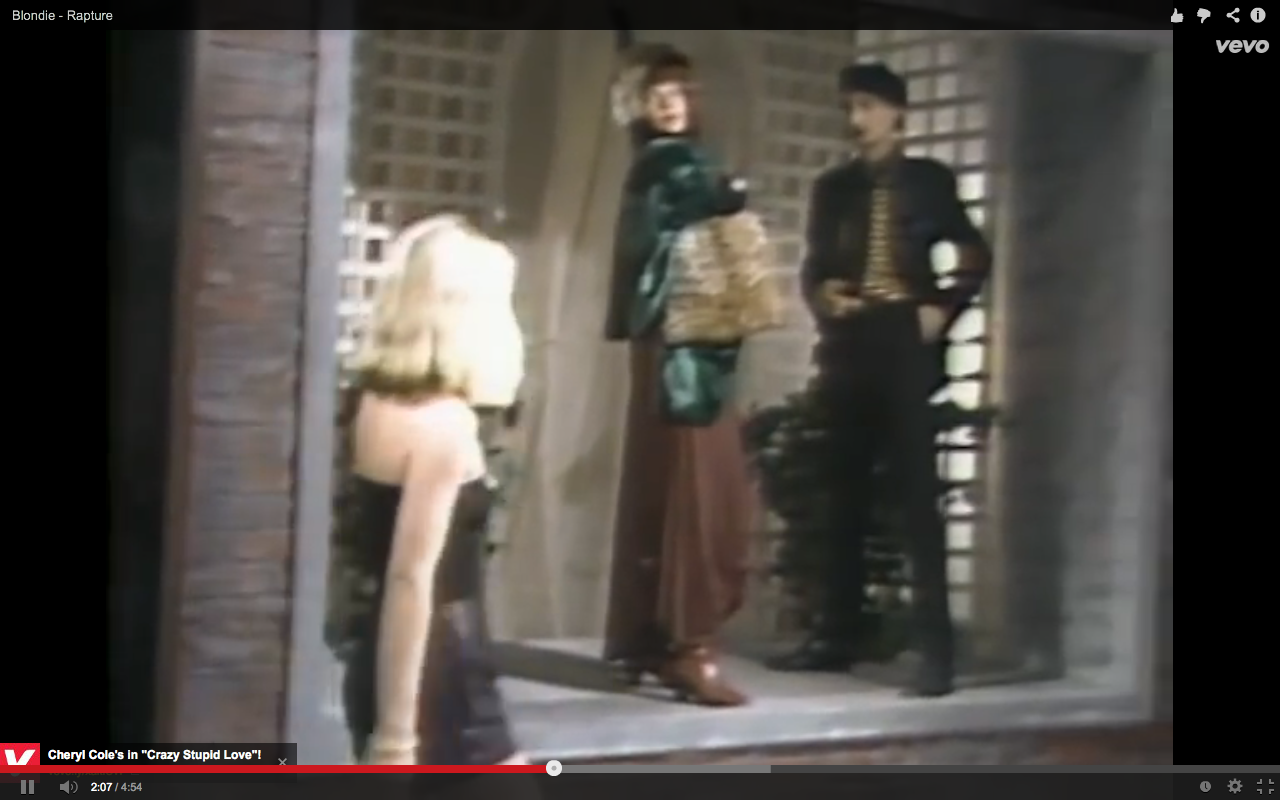 Anyway, there you go, an interesting little exploration of the varieties of rapturous experience in modern society, and all the different elements – voodoo, Christian ecstasy, Romanticism, Gaelic paganism, the occult and dance – that went into the heady stew of modern rapture known as pop music! Harry said in 1979: ' In music the mystical element is definitely there all the time, and one can see it. When it comes to rock and roll, when it comes to any kind of industry, it's not there. It's not there. So it's a battle between the two. Music. Industry. But yet one exists off the other. It's really weird. Really weird.' Indeed.