Jane Mackelworth is a PhD candidate at the Centre for the History of the Emotions at Queen Mary University of London, working on a thesis entitled 'Writing Sapphic Love and Desire in Britain, 1900-1950.' Dr Sally Holloway is an Affiliated Research Scholar at the Centre for the History of the Emotions and an Associate Researcher at Historic Royal Palaces.
Here they write about setting up an experimental new public engagement initiative, and they have promised us further posts to report on their progress soon…
---
We established the 'Reading Emotions' community book group as a way to engage members of the public with the latest research in the history of emotions, and to highlight the ways in which our emotions are historically specific. The group's first theme on love and relationships in Britain between c. 1750 and 1950 is inspired by our joint research interests in the history of love. While Sally's recent PhD at Royal Holloway analysed romantic love in words and objects in eighteenth-century England, Jane's current doctoral research at Queen Mary is exploring the languages and gifts of Sapphic love and desire in Britain between 1900 and 1950.
The group aims to explore how meanings and representations of love have changed over the last three hundred years, and how this impacted upon men's and women's lives and expectations. We hope to encourage members to read new works that they might not otherwise choose, including novels by neglected female writers, and lesser-known works by popular authors. We were inspired by a reading group on twenty-first century literature for the over fifties at the University of Lincoln, established by Siân Adiseshiah and Amy Culley in 2014. We have also been galvanised by the #ReadWomen campaign founded by the writer Joanna Walsh and promoted in the Guardian, which highlighted the nation's sexist reading habits. Our group responds to her call to 'Take action against this inequality by making sure the next book you read is by a woman'. The campaign has its own Twitter account at @read_women.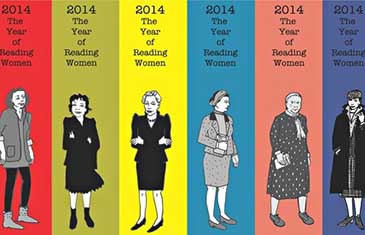 Our 'Reading Emotions' group is meeting once per month to discuss fictional works by British women. Our chosen texts are distributed evenly across the period from c. 1750 to 1950 and include: Mary Hays' Memoirs of Emma Courtney (1796); Charlotte Dacre's Zofloya: or The Moor (1806); Jane Austen's Persuasion (1818); Elizabeth Gaskell's Cousin Phillis (1864); Julia Strachey's Cheerful Weather for the Wedding (1932) and Barbara Noble's Doreen (1946). The selection includes one novella and one short story, allowing us to compare the construction of relationships in different genres. Each text is accompanied by some general questions for readers to consider in advance, to help guide our discussions.
Our group is generously funded by a small award from the Centre for Public Engagement, enabling us to provide a copy of each book for members to keep, plus tea and refreshments during meetings. We are also subsidised by the Centre for the History of the Emotions at Queen Mary, University of London, and supported by trade discounts from Oxford University Press and Persephone Books. We meet at the Bromley by Bow Centre, a charity based in east London, which has donated a meeting space in the café, overlooking 'Bob's Park'.
We have recruited members through the QMUL History of Emotions and University of the 3rd Age mailing lists; our Twitter accounts @sally_holloway & @jane__victoria; and the Tower Hamlets Shuffle group, which 'joins people together to create the kind of cities they want to live in', working to build a more integrated community presence in the built and natural environment. The group has also expanded through word of mouth, as members invited flatmates, colleagues and family members to join. We were delighted to receive such a positive response; the group currently has a waiting list to join.
We have deliberately tried to recruit members of varying ages and backgrounds, in order to bring different perspectives to our discussions. Some members are retired or semi-retired, while others are working in legal and medical administration, as gallery interns, nurses, graphic designers, writers and lawyers. Individuals joining the group were keen to explore the voices of female writers during periods of greater inequality, and consider the roles they carved out for themselves in society. Others welcomed the discipline of a book club deadline to encourage them to read more regularly. Members were keen to discover something new, and to hear fresh perspectives on favourite texts. The overarching motivation was to turn reading into a social activity, meet new people and explore a variety of literature. Members will join for the full six-month period, allowing us to build a rapport as a group. We will continue to blog about the project as it develops over the year.
---
This post first appeared on the Centre for Public Engagement blog and is re-posted here with kind permission.