The Living With Feeling project at QMUL is seeking partner schools and teachers to work with, to promote the emotional health of primary and secondary schoolchildren.
---
BOOK YOUR PLACE NOW :
Monday 22nd July 2019 Workshop, OR
Tuesday 13th August 2019 Workshop
READ MORE BELOW…
---
The emotional health of pupils is an increasingly important concern for both primary and secondary schools in the UK, and the 'Living With Feeling' project is offering a free workshop and free educational resources to support teachers delivering lessons in this area. This is a call for interested teachers to get in touch with us.
We are a Wellcome Trust funded humanities research project at Queen Mary University of London, led by Professor Thomas Dixon at the Centre for the History of the Emotions, exploring emotional health in history, philosophy and experience.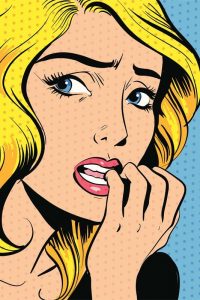 The new Ofsted Inspection Framework 2019 will include a new judgement category of 'personal development', which refers to the importance of character and resilience, while emotions and emotional well-being remain central topics in relationships and sex education and health education.
Statutory guidance mandates teaching the links between physical and mental health; exploring what constitutes a 'normal' emotional range; and developing children's emotional literacy and emotional vocabulary. There is particular attention to the effects of loneliness and isolation.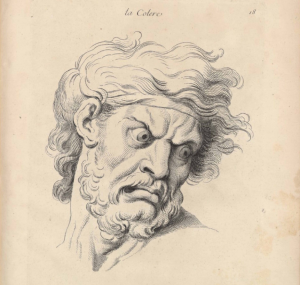 The project will be working with primary and secondary schools, supporting teachers in the design and delivery of learning materials and activities relating to emotions, emotional literacy, and emotional health.
We are offering free full-day workshops for teachers during July and August 2019, with a view to developing a series of resources, tailored to specific schools and age ranges, to be used to deliver lessons on emotions and emotional health between September 2019 and June 2020, in the first instance, and with plans to extend the project in future years and at other schools.
Our activities will draw on the project's historical research into areas including:
Anger and how to talk about it
Friendship and love
Tears, crying, pain and sadness
Gender stereotypes and emotions
Emotions in animals and humans (including the evolution of emotional expressions and the work of Charles Darwin)
Philosophies of emotion, including ideas about Stoicism
Compassion, sympathy, and altruism
Aims:
To enrich children's emotional vocabulary and to support them in learning to talk about their feelings, with a view to improving their emotional health and well-being.
To open up historically and culturally informed views of emotion rather than putting forward a narrow, restrictive vision of a few emotional states as 'universal'.
To avoid being prescriptive about what emotions are normal and to respond to and be guided by children's own experiences and ideas.
To support children in extending their emotional vocabularies and learning different philosophies of emotion and emotional health.
Target audience: Teachers with responsibility for PSHE and related provision in primary and secondary schools in the UK; teachers with interest in delivering lessons about emotions in other parts of the curriculum.
Previous work with schools:
The project's Principal Investigator, Thomas Dixon, previously delivered a series of educational activities at Osmani Primary School, Tower Hamlets.
In an exercise called 'What Are They Feeling?', historical images were used to promote discussion about feelings, emotion, and expression, across cultures and over time.
The activity was conducted in the classroom in small groups and 1:1 situations, and was repeated by the students themselves, in the playground and with their parents.
This was not a quiz with 'right' answers, where children tried to guess the original historical feeling terms. Instead, they were encouraged to respond imaginatively to the images in their own words.
The activity was led by the children's own experiences and vocabularies.
It demonstrated the children's rich emotional repertoire. They generated over 150 different 'feeling' terms, from bodily sensations to moral characteristics.
The activity showed how we read emotional expressions not in isolation, but in specific contexts. Some of the children constructed narratives around the images.
Discussion ranged from whether animals had the same sorts of feelings as humans, to what situations made the children cry. The children reflected on national and gender stereotypes.
Our offer to schools in 2019-20:
To support the design, planning and delivery of PSHE (and other) lessons on emotions and emotional health, drawing on historical research and ideas.  This may include:
a talk from an historian on the project;
activity worksheets using historical images;
explanations of the science of emotions, especially Charles Darwin's work and his book on the expression of emotions;
an online game using historical images;
the use of our specially produced radio dramas with lesson plans;
art and/or stop-motion animation class to depict emotional expressions;
facilitated discussions about how emotions differ across cultures and over time.
For a taster of what we do:
BOOK YOUR PLACE NOW :
Monday 22nd July 2019 Workshop, OR
Tuesday 13th August 2019 Workshop