Today marks the second birthday of the History of Emotions blog. Happy birthday to us – and thanks to all our contributors and readers over the past two years! Fifty different people have written for the blog, and it currently receives about 5,000 page views per month.
This time last year we ran a series of posts on 'What is the History of Emotions?' to mark our first birthday, and also listed our ten most read posts for the year.
Since then we have published 75 more posts, and I thought this would be a good opportunity to focus on some of the highlights and most read articles of the last twelve months. Several of these were written by Jules Evans, our Policy Director and blog editor.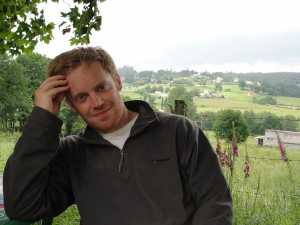 Many of you will already know Jules, who is a researcher, philosopher and author who was named this week as one of the AHRC and BBC Radio 3 New Generation Thinkers for 2013. He has been working with us at the Centre for the History of the Emotions since 2011. Last year, Jules won AHRC funding for a 'Connected Communities' project on grassroots philosophy and its roles in building communities, past and present.