Developing Emotions is a pioneering programme of lessons designed to promote emotional literacy and emotional awareness in school children. It has been developed as a collaboration between the Centre for the History of the Emotions at Queen Mary University of London and TKAT Multi-Academy Trust.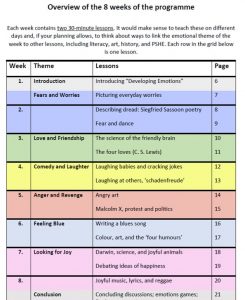 The lessons were piloted in TKAT schools during 2020 – both before and after lockdown, and are now being made available to other UK primary schools. 
On average, the lessons resulted in a 75% increase in the scope of children's emotional vocabularies. 
Teachers, PSHE leads, and Wellbeing leads – please read (and listen) more in the blog post below and find out more about the lessons, activities and resources.
In the podcast episode embedded below, you can listen to Professor Thomas Dixon, during a visit to one of the participating schools, talking to teachers about the way the lessons support emotional learning:
The Developing Emotions lessons cover topics including sadness, joy, tears, laughter, anger, revenge, fear, worry, love and friendship. They are cross-curricular lessons, with an emphasis on the history of emotions, literacy, vocabulary, and the creative arts. They also covers key topics in PSHE, science, and philosophy.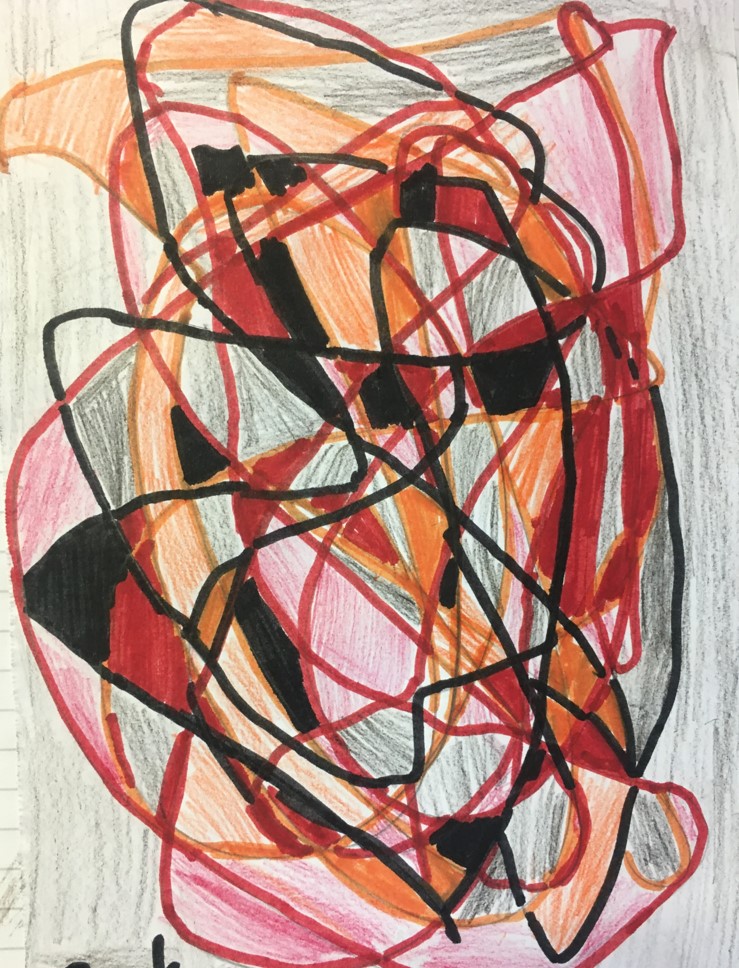 Activities include art, writing tasks, debates, music, dance, and a final quiz for each unit. Children will encounter blues music, Shakespeare, the philosophy of utilitarianism, Romantic poetry, Charles Darwin's ideas about emotions, modern dance, and more.
At present, materials have been developed for use with Year 3 and Year 5 classes (children aged 7-8 and 9-10), although they could of course be adapted for other age groups.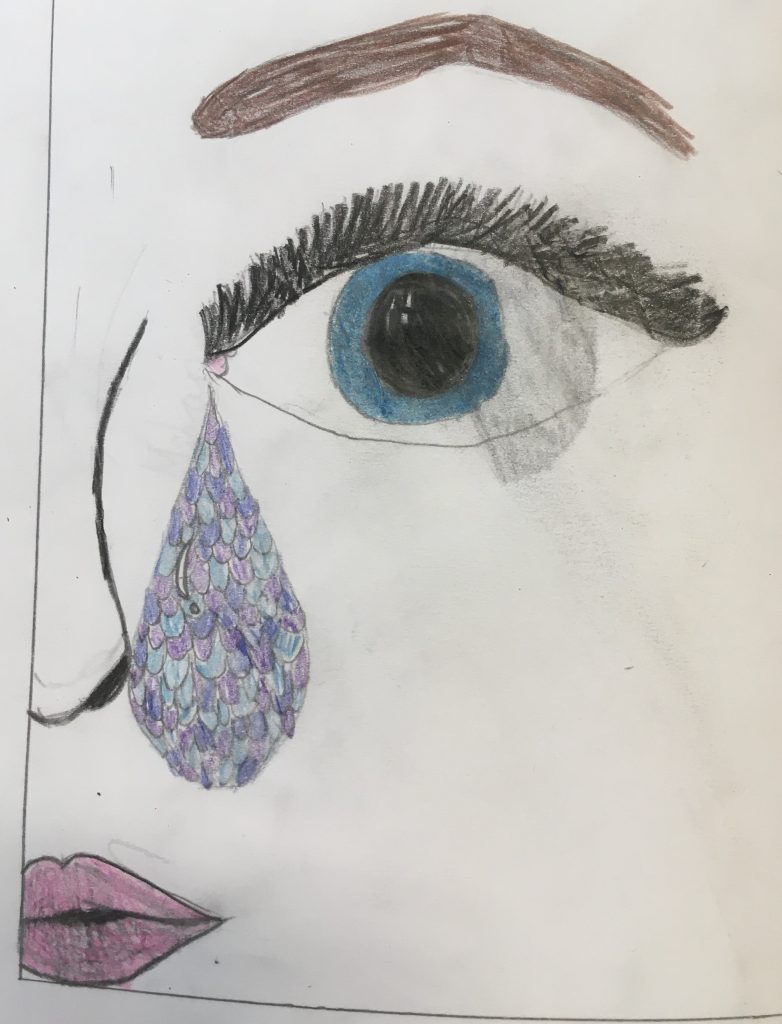 We hope you and your children enjoy them! We would love to hear from you about your experience of using the lessons, or if your school would like to take part in a future pilot. When you sign up you will receive a welcome email letting you know more about how to stay in touch.
The rest of this blog post includes all the links and information you need to understand and use the materials. When you are ready, you can sign up here to get access to all the resources.
---
What will I get when I sign up for these resources?
You will receive a login and password to give you access to all the teaching materials on the schools pages of our website The Emotions Lab.
There you will find the teaching materials divided into two pages – one for Year 3 and one for Year 5 children. On each page you will find the PowerPoints and teaching materials. The PowerPoint walks you through the lessons, with video and audio clips and images. Supporting materials provide briefings for teachers, a one-page plan for each lesson, and worksheets for children.
How can I get more of a flavour of what's included? 
You could start by having a look at the Teacher's Handbook 2020-21 for our Year 5/6 lessons.
Is this a PSHE programme?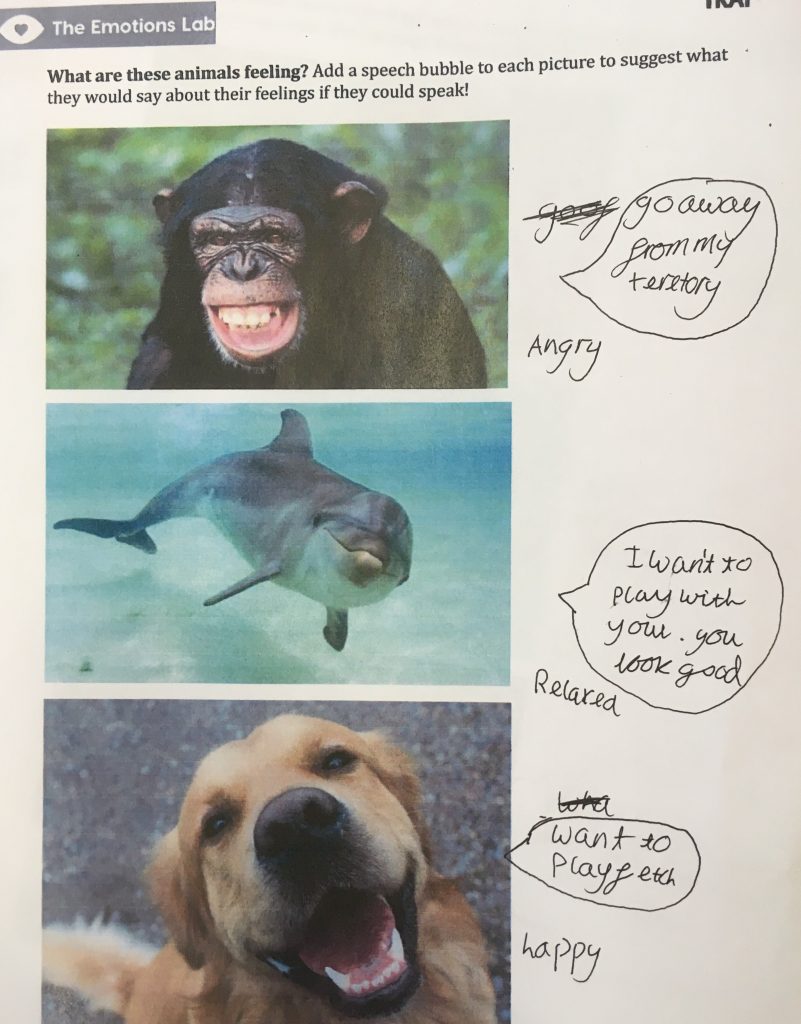 Yes and no. The lessons could be used as one central strand of a PSHE curriculum focussing as they do on feelings, emotions, and friendship. However, this is also a broad cross-curricular programme using history, literature, art, drama, music, science, and philosophy to provide children with an enriched understanding of how words, images, and music can represent human emotions.  This is a programme rooted in history and with an emphasis on vocabulary and the arts.
Is this suitable for children with special educational needs or disabilities?
We hope that all lessons will be suitable for all children in mainstream schooling. They are not designed to initiate discussions of particular children's emotions, or emotional problems, but to help all children learn more about a wide range of human experiences. It will be for you to think about whether any particular child might encounter issues in a lesson about, say, anger or sadness. You should take the usual precautions and consult with the safeguarding, pastoral, or counselling staff in your school about any concerns.
Do you know if the lessons work?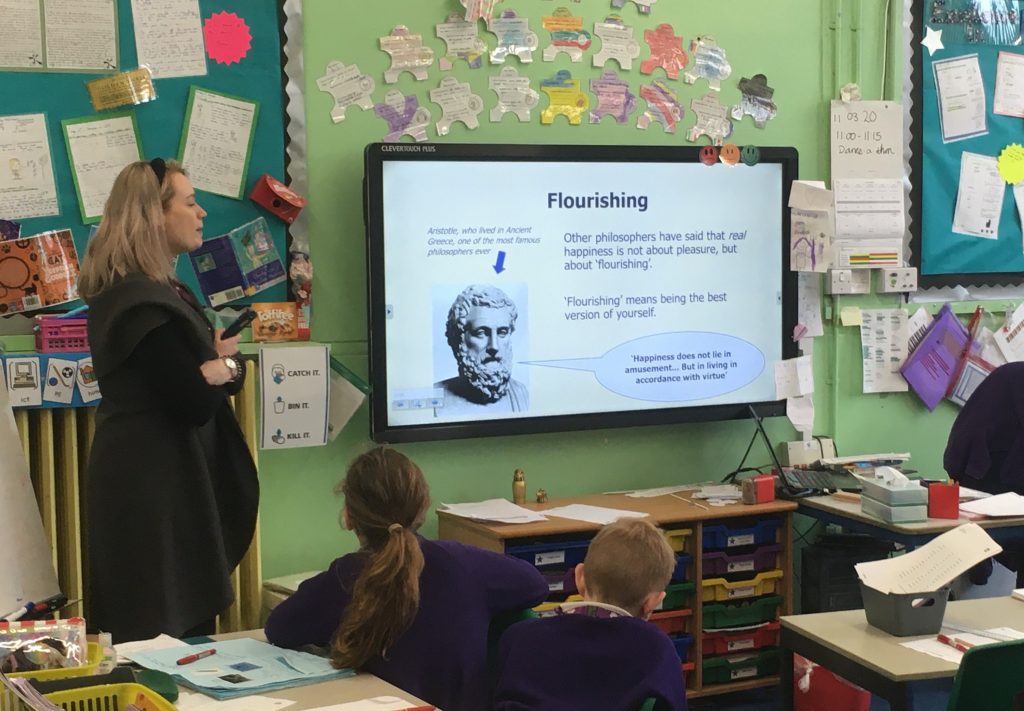 Yes! We have piloted them in TKAT schools and received positive feedback from the class teachers, who told us that children are really engaged by them and enjoy learning all about words, images, and ideas to do with emotions. Our evaluations show that children's emotional vocabulary increases by 75% on average after taking our lessons.
The history of emotions sounds interesting! Where can I learn more?
We recommend browsing the blog posts and listening to the podcasts about different emotions on The Emotions Lab to get a flavour of the research behind Developing Emotions – and checking out our two games.
What if things are still unclear or I have other questions?
Please feel free to contact the project team at Queen Mary at any time by sending a message to emotions@qmul.ac.uk.
Thank-you for your interest in Developing Emotions!
You can now sign up here to get access to all the resources.
---