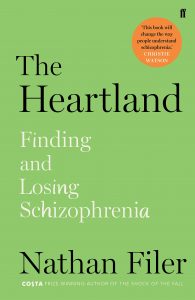 When we were 16, one of my best friends had a psychotic episode. He was sectioned, and diagnosed with paranoid schizophrenia. He's never had a job, has been in and out of psychiatric facilities, and I think I'm the only friend who has kept in touch with him.
When I go to see him, he's not always very well. In the last few years, he often repeats the same handful of sentences over and over, how the NHS is a criminal enterprise, how pseudo-psychiatrists are feeding him bad drugs, how he's actually a spiritual healer.
Sometimes the drugs, or his experiences, are just too strong for him, and he stares silently into space.