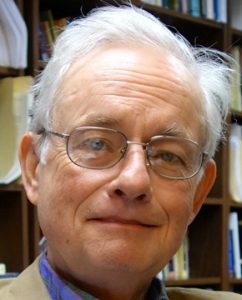 William M. Reddy is William T. Laprade Professor Emeritus of History and Professor Emeritus of Cultural Anthropology at Duke University. His many scholarly contributions to the history of emotions include The Navigation of Feeling (2001) and The Making of Romantic Love (2012). He is co-editor of the book series Palgrave Studies in the History of Emotions.
In this post for the History of Emotions Blog, Professor Reddy uses his own personal experience to shed some critical light on the idea that your brain can make you do things.
---
You are not your brain. This is not a point about whether or not you have a "soul," or whether your "mind" somehow operates independently in a place outside your head. This is a completely down-to-earth, obvious, objective fact.